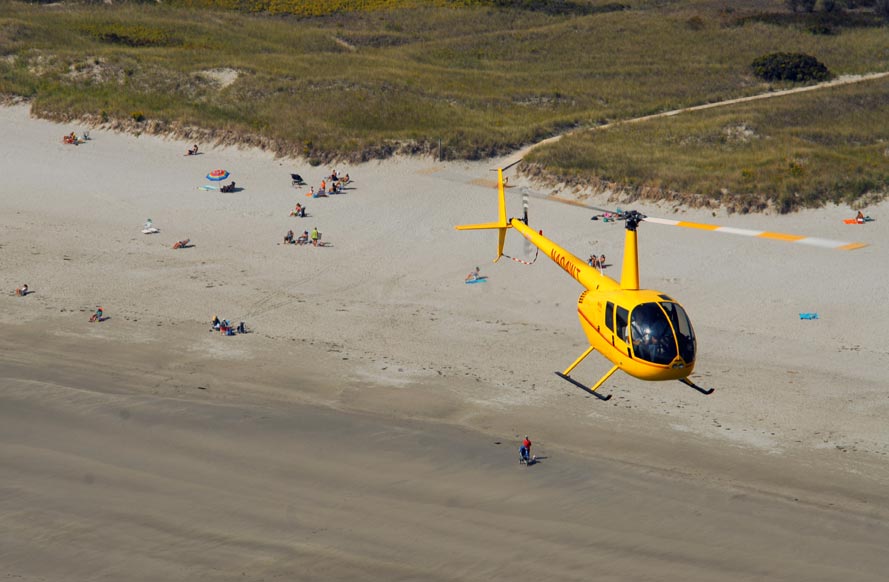 We can fly brides or grooms into or away from weddings. One fellow told his sister that she was going for a sightseeing tour of Boston and we departed Hanscom Field with that as our cover story. After looping around the waterfront and downtown buildings, we headed down the South Shore and landed on the beach at a surprise birthday party. If you've got an imagination and an open area in which to land, we can be there with the helicopter.
Our basic rate is $550 per hour of rotor-spinning time. Email 
info@fairweatherflying.com
 for a quote and to schedule.